On April 11th, the Department of Economics was greatly represented by a large number of students presenting their research papers. With guidance and encouragement from faculty, students gain research skills beginning in their freshman year. A good number of our students were selected to present at the university annual event. 
The list below shows the various topics presented by our students.
ORAL PRESENTATIONS: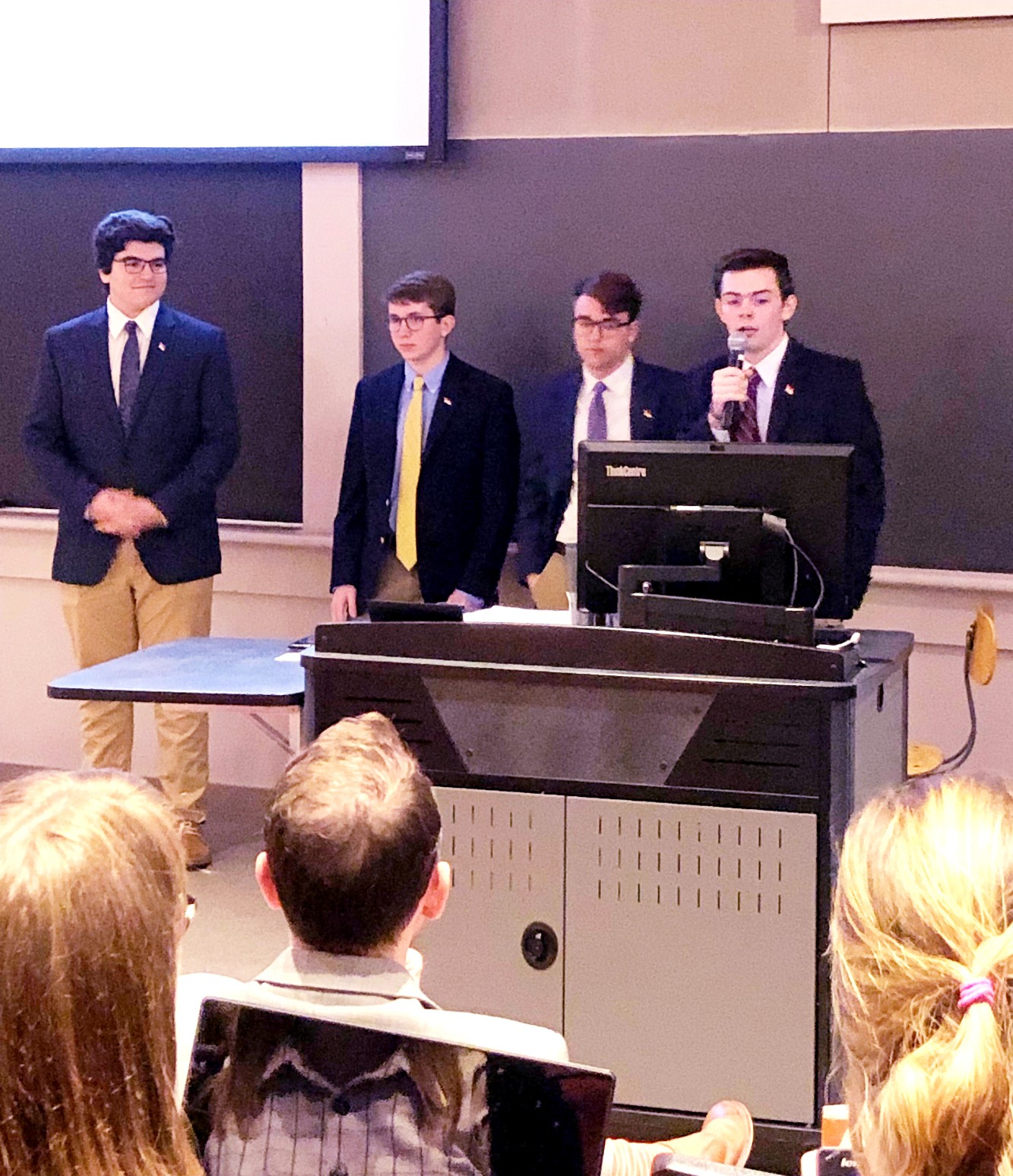 Sarah Sheridan - The Articles of Confederation and the Free Rider Problem
Kensi Poukouta - Has Capitalism Solved Problems of Racism in the Labor Market
Sean O'Grady - Economic Effects of U.S. Military Veterans on Labor Markets (1945-Present)
Scott Sander, Michael McCabe, Parker Christian, and William McGowan - Singapore's Economic Growth from 1965-2015
Dr. Kevin Forbes - Are the Beliefs of the Climate Change Deniers, Skeptics, and Trivializers Supported by the Data? Evidence on Wind Speeds from the South Pacific
POSTER PRESENTATIONS: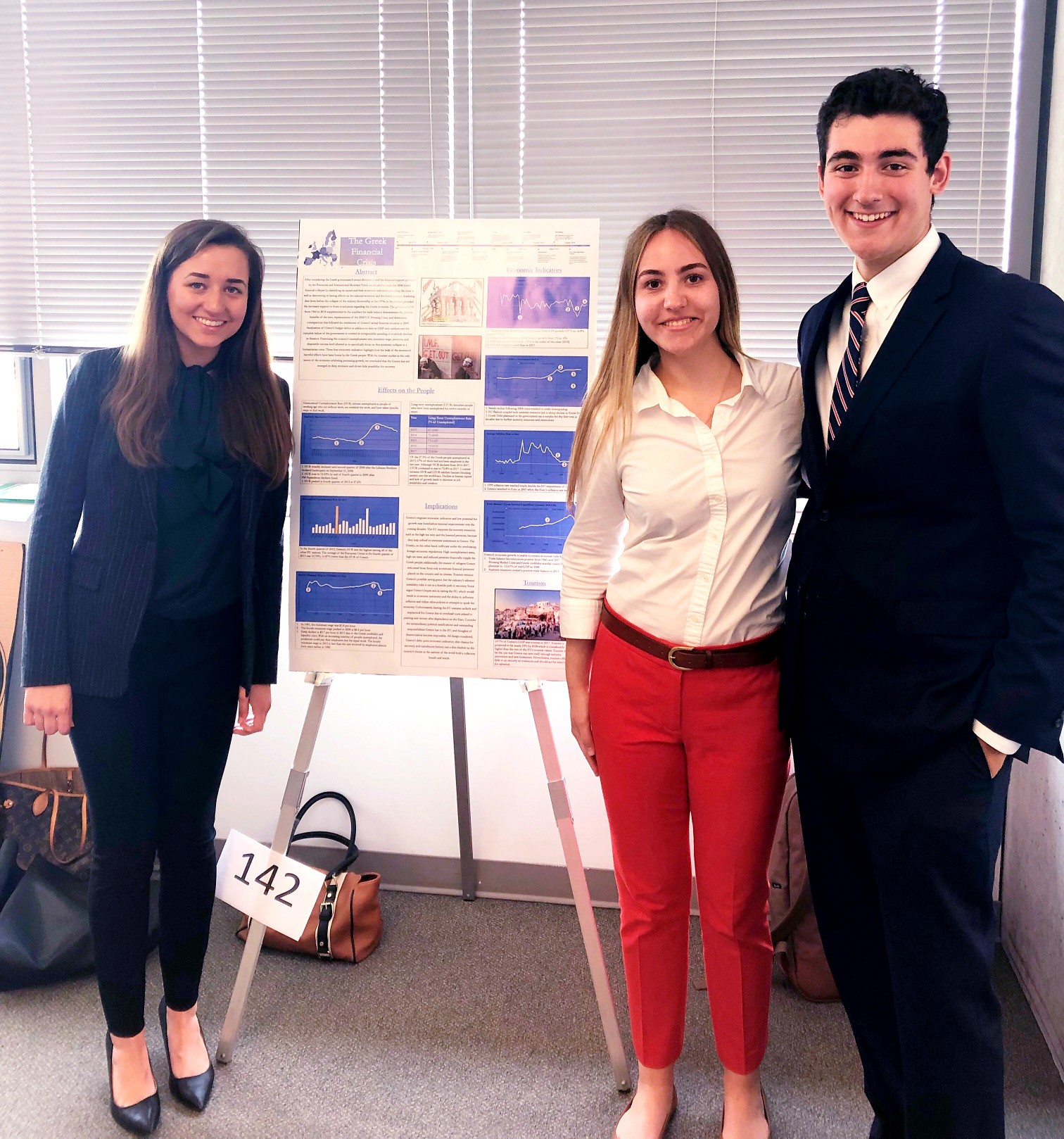 Madeline Baker and Gerritt Coughlin - Evaluating the Impact of the Industrialization of the Philippines on Its Ability to Recover from Typhoons
Madeleine Breithaupt - How Much of You Does Google Own?   
John Galatro - Electricity: The Fuel of the Future          
Katie Kolberg - The Gender Pay Gap: How It Does Not Benefit Anyone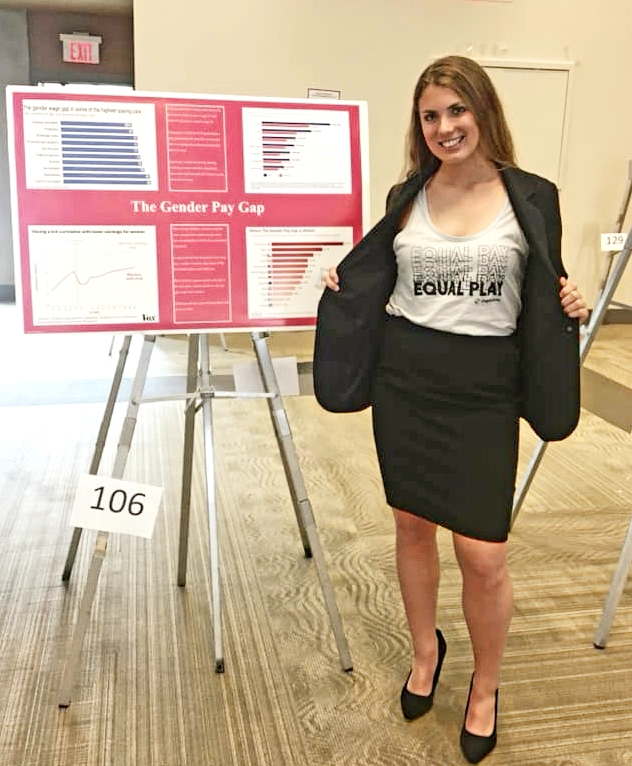 Pierre-Alexandre Le Ber - Economists' Statement on Carbon Dividends    
Carly Philbin - Internet Providers Decide Which Show You Binge: A World without Net Neutrality   
Monica Wallace, Elizabeth Noe, and Christopher Carey - An Economic and Humanitarian Analysis of the Greek Financial Crisis from 1960-2018 
Related News