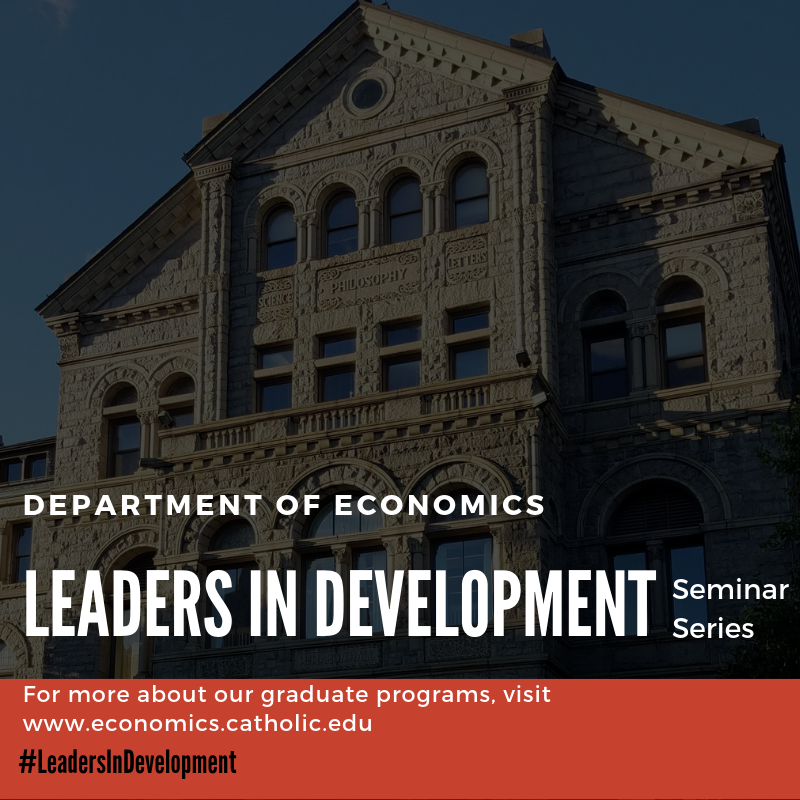 The Leaders in Development seminar series offers a unique opportunity to network and engage with industry experts. Students, faculty and guests are able to gain knowledge and share ideas on a variety of topics and issues in international development today.  The series features experienced professionals from a many organizations, including the World Bank Group, the International Monetary Fund, the International Finance Corporation, and more!
Stay tuned for our upcoming guest speakers for the Spring 2019 semester!
---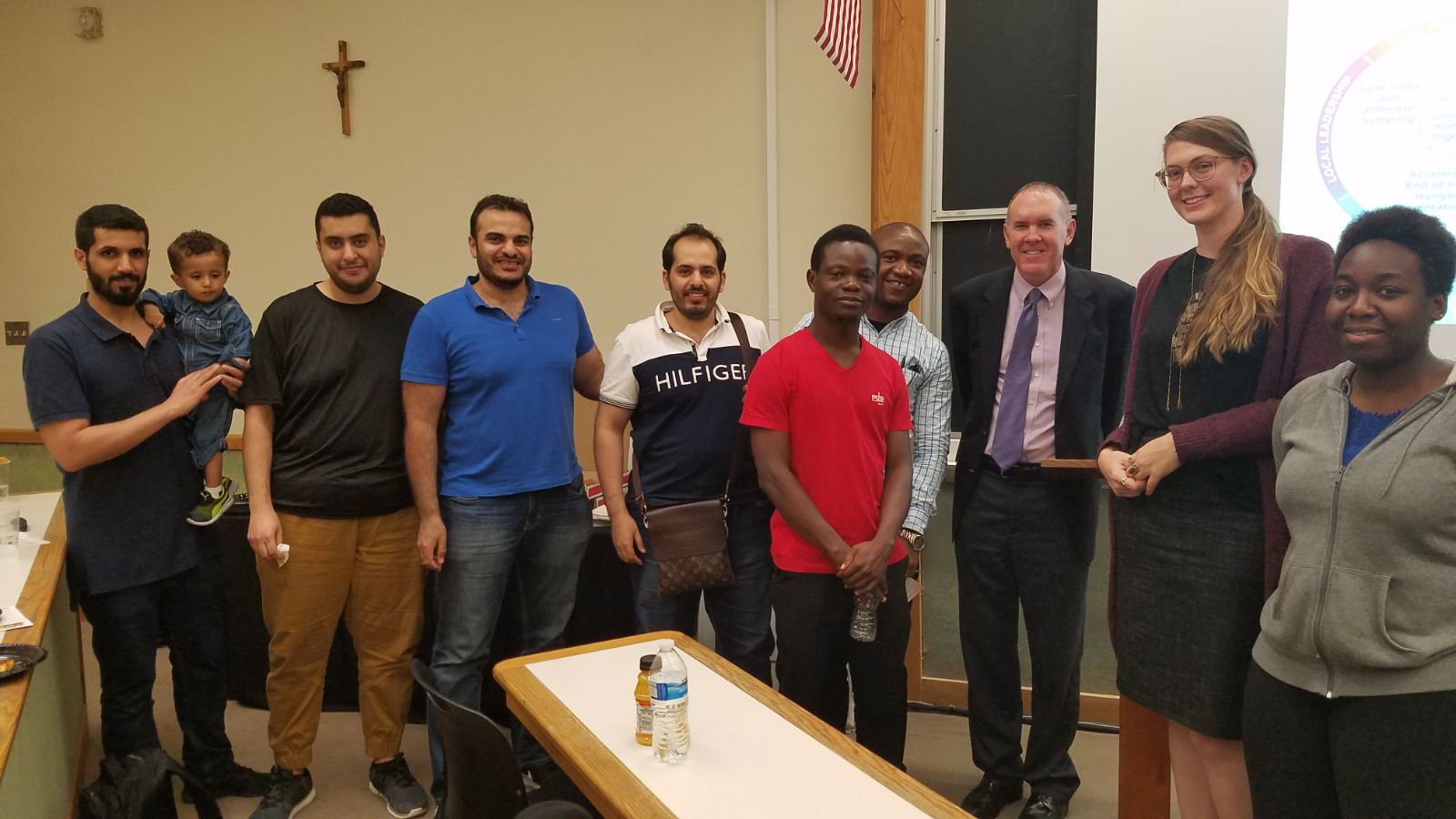 Dr. David Leege of Catholic Relief Services, MEAL (monitoring, evaluation, accountability, and learning), spoke about his role at CRS, and the work they do on the ground and coordinating with multilateral banks, governments and local communities.  Dr. Leege is also a part-time professor in the economics department at Catholic University.
---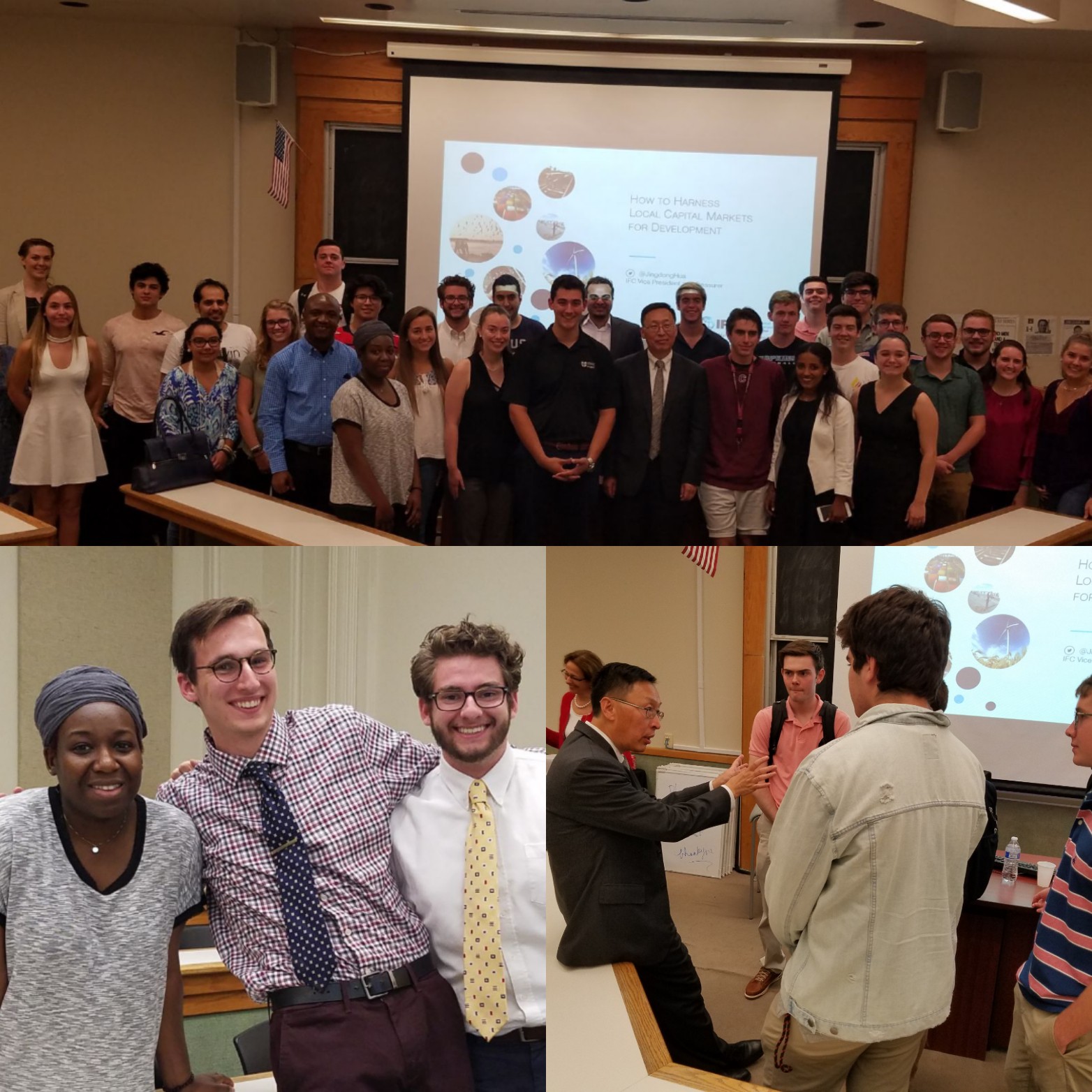 Jingdong Hua, Vice President and Treasurer at the IFC - International Finance Corporation spoke to our students about his exciting and diverse career, and presented information on development finance, human capital investment and technology, and the IFC's role in global development.  
---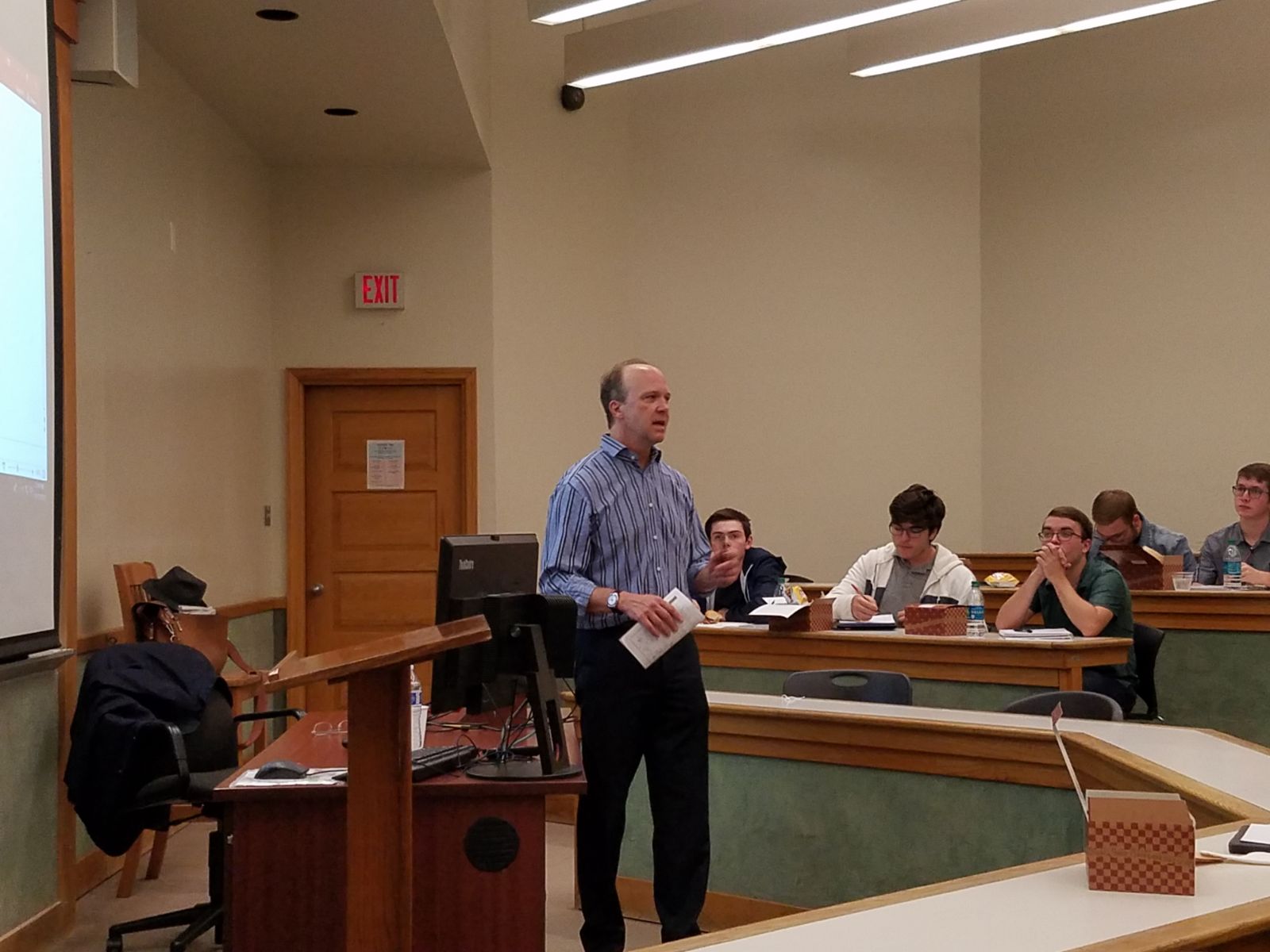 Jeff Wheeler, Esq. is an International Relations Officer in the Bureau of International Labor Affairs (ILAB) at the U.S. Department of Labor. Mr. Wheeler also serves in several other capacities, including President of the DC Labor and Employment Relations Association, and has coauthored numerous US government framework and country-specific reports.
---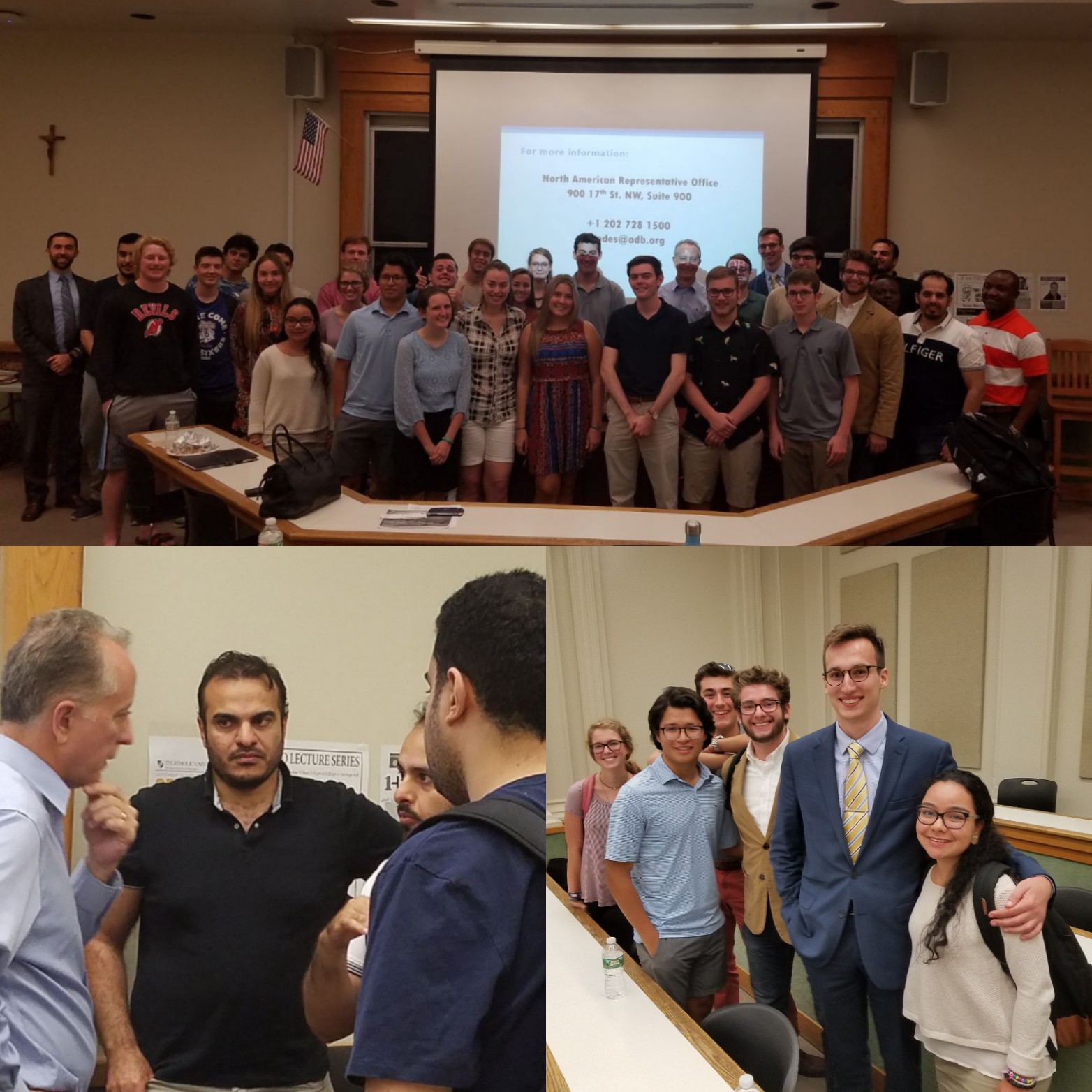 Bart Édes,
the North American Representative for the
Asian Development Bank (ADB),
shared his insights on the diverse roles this organization plays as a multilateral development bank, including development of the new collaborative knowledge platform
Development Asia, and
how the ADB is working to improve the quality of life in all of its member states.
---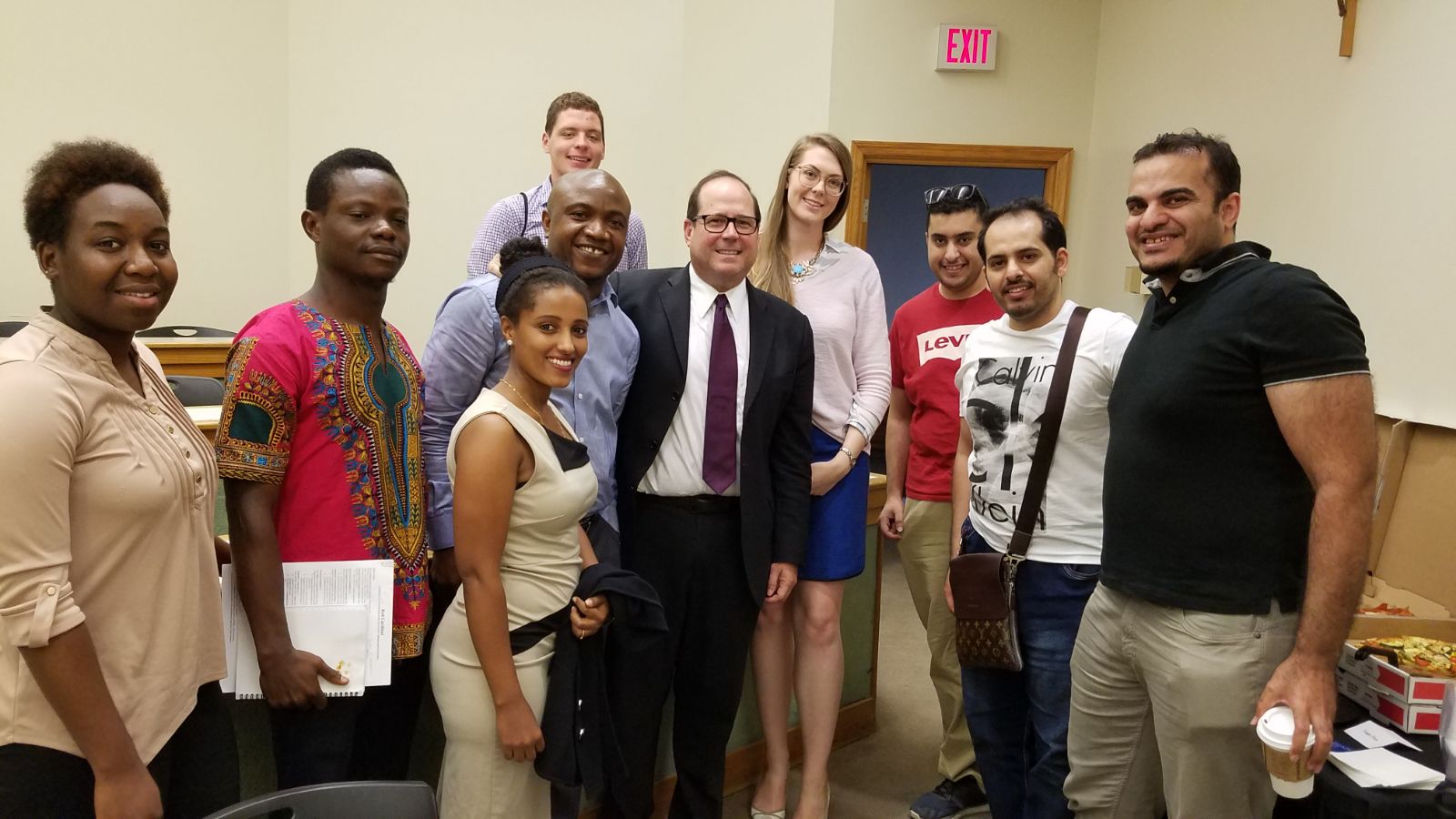 Manuel
Coronel, the Advisor to the Executive Director at The
International Monetary Fund
(IMF) spoke to our students about the role of the IMF, in addition to and in conjunction with other i
nternational financial institutions (IFI) and multilateral development banks (MDB).