Two of our undergraduate students from the Department of Economics received University Awards on April 24th.
---
Jimmy Harrington received the Gerald J. Rehel Memorial Award.  This award honors "a student government representative who has displayed outstanding participation in student government."  We are very proud of Jimmy and all of the work that he does for his fellow students and the University.
---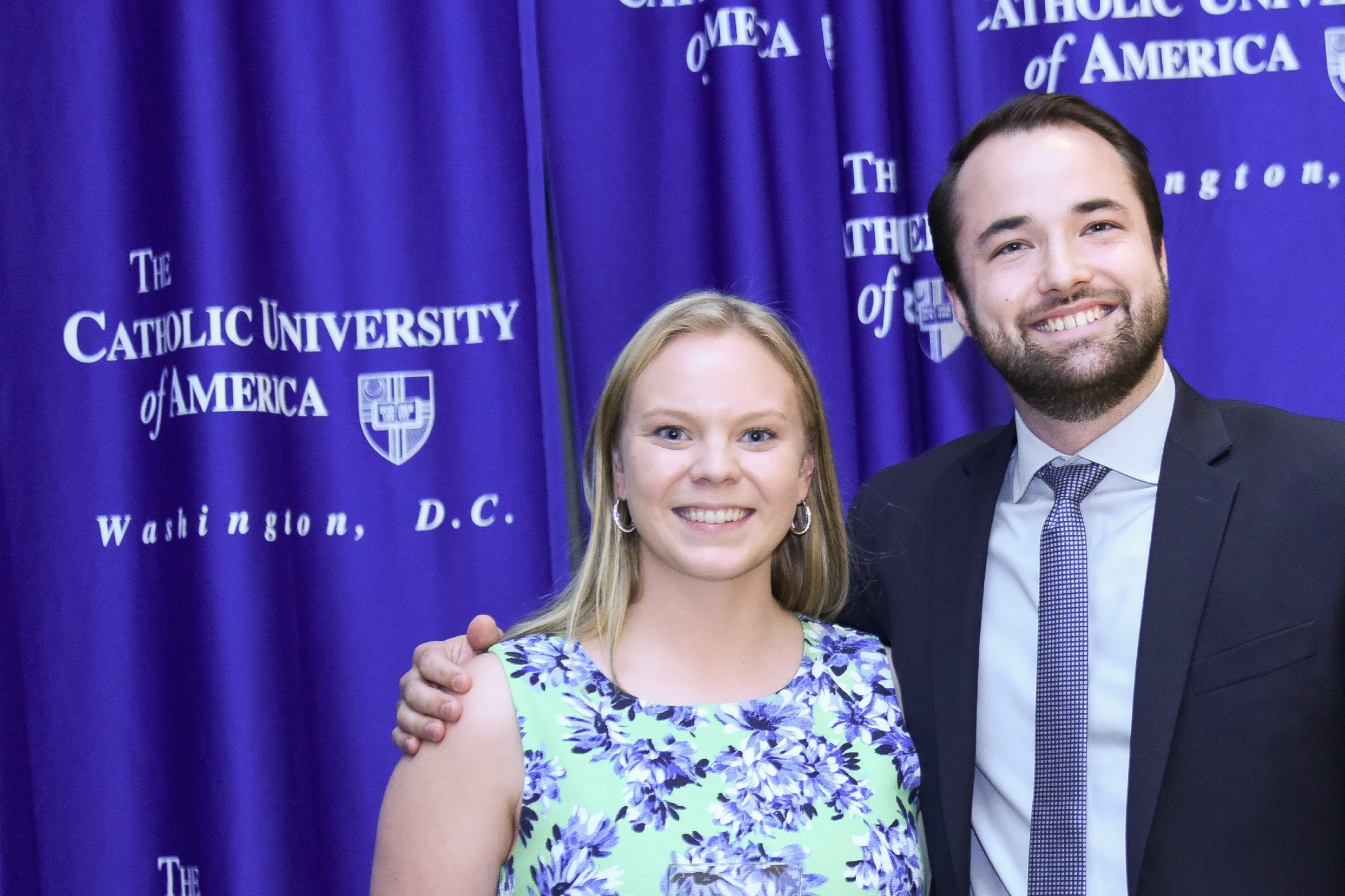 Kathleen Brown received the Undergraduate Student Employee Award.  This award is presented "to one undergraduate student for exceptional contributions to the office or department in which he or she works."  Kathleen is not only an exceptional student, but an incredibly hard worker.
---
We are proud to have these accomplished and deserving students in the Economics Department, and look forward to seeing what is in store for them in future!
Related News