September 26, 2019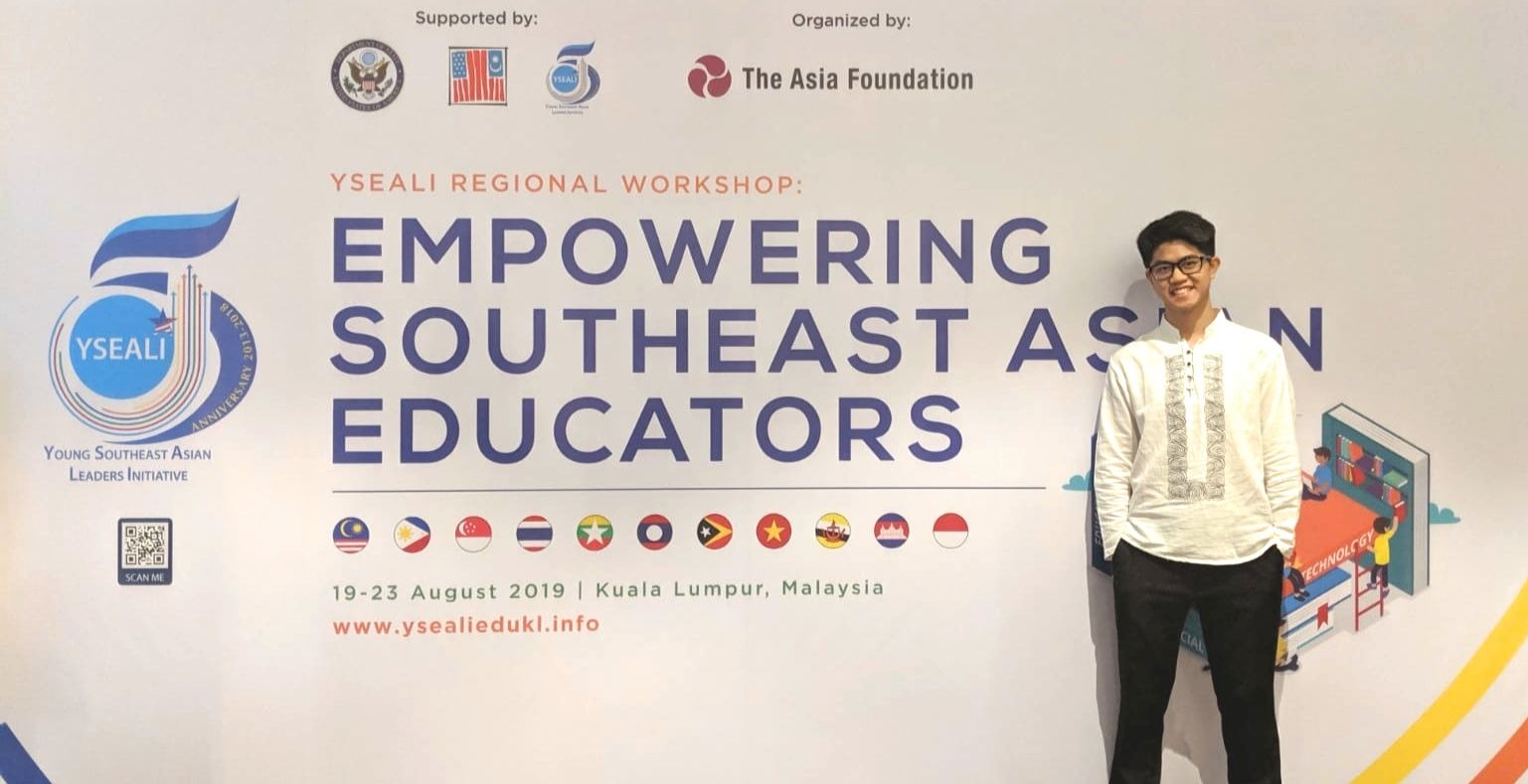 Marcus Leong, an undergraduate student with the Department of Economics, spent his summer interning with The Asia Foundation in Kuala Lumpur, the capital of Malaysia. He mainly assisted in the organization of a Young Southeast Asian Leaders Initiative (YSEALI) regional workshop: Empowering Southeast Asian Educators.
Supported by the U.S. Department of State through the U.S. Embassy in Kuala Lumpur, the workshop was co-organized by The Asia Foundation and StartupMalaysia. The workshop, held from August 19-23, 2019, brought together 100 educators from across Southeast Asia to explore personalized learning approaches and strengthen the network of educators in the region.
The main tasks he undertook for the workshop included selecting participants from a pool from around a thousand applicants, monitoring the pre-workshop engagement through the Canvas network, and assisting in coordinating logistics before and during the workshop. In addition to the YSEALI workshop, Marcus also did other work for The Asia Foundation. He helped write a proposal to the US Department of State for another YSEALI workshop in June of 2020 focused on strategic communication by NGOs in Southeast Asia working on human and wildlife trafficking. He also assisted in a Microsoft desk research project on the future of work in Southeast Asia.
Reflecting on his experience, Marcus wrote to the Department of Economics: "I had a fantastic experienceinterning with The Asia Foundation! I would like to thank Dr. Cruz for inviting Mr. McQuay to CUA last year! I spoke to him after his presentation and he helped me to get in contact with the TAF country representative in Malaysia, which led me to land this internship."
Related News