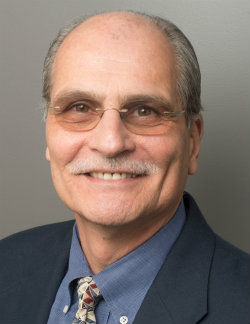 Department
Economics
School
School of Arts and Sciences
Expertise
Economics of philanthropic behavior
Energy and environmental economics
Ernest M. Zampelli joined the faculty of Catholic University's Department of Business and Economics as an Assistant Professor in 1985. He was tenured in 1988 and promoted to Ordinary Professor in 2002. His areas of research interest include public sector microeconomics, energy and environmental economics, and the economics of philanthropic behavior.
Dr. Zampelli has published his research in some of the leading academic journals in economics and business including The American Economic Review, The Review of Economics and Statistics, Journal of Public Economics, Journal of Urban Economics, Journal of Development Economics, Strategic Management Journal, and The Energy Journal. His main teaching areas are microeconomics, statistics, and econometrics.
In 1994, Dr. Zampelli was named the District of Columbia Professor of the Year by the Council for the Advancement and Support of Education (CASE) and the Carnegie Foundation. From 1991 to 1994, he served as the Chair of the CUA's Academic Senate. Dr. Zampelli also served as the Chair of the Department of Business and Economics from 1994 to 2000. He is a Senior Fellow at CUA's Institute for Policy Research and Catholic Studies as well as a member of CUA's Center for Energy and Environmental Stewardship.
In addition to his role as departmental faculty member, Dr. Zampelli is also a member of the faculty of the University Honors Program, teaching the social science honors course Economic Reasoning and Social Issues. Complementing his academic position at CUA, Dr. Zampelli has served as Senior Economist with Science Applications International Corporation (SAIC). In that capacity, he has provided economic and econometric expertise to the United States Department of Energy/Energy Information Administration since 1988. Dr. Zampelli was instrumental in developing, maintaining, and enhancing the Oil and Gas Supply Module of the National Energy Modeling System that is used forecast future U.S. oil and gas prices and supplies. He served the same role in developing a similar model for Natural Resources Canada.
In and out of the classroom, Dr. Zampelli strives to impart to his students an excitement and passion for the substance and importance of the economics discipline. He challenges his students to engage material actively and purposefully and to understand that academic excellence cannot be achieved without serious commitment and hard work. He holds students accountable both for what they do and do not do. There are no excuses, there are no shortcuts. He does not give his students grades, his students earn their grades. What he does promise to give them is the help and encouragement they require to excel.