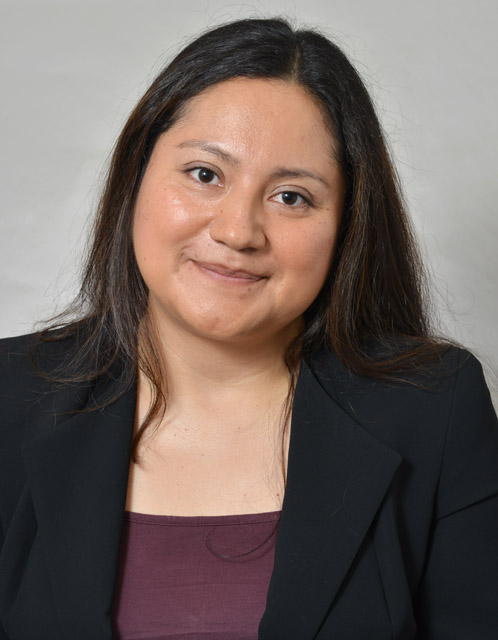 From the Program Chair, Dr. Martha Cruz Zuniga
Welcome to the IEDM and IEDP programs, the first of its kind in the development field. They are founded upon years of experience, research and practice. They respond to the increasing needs international organizations, nongovernmental and private entities face in terms of human development. These challenges include among others, implementing successful development initiatives, ensuring effective management of development and policy, and measuring success and impact of development programs at the recipient level. The IEDM and IEDP programs bring academic research, practical experience and leadership to form a unique class of professionals committed to making a difference in economic and social advancement.
Integral economic development—economic development seen from the perspective of the whole human person, and the whole human community—is at the core of this program and the mission of The Catholic University of America.
Students graduating from the program will be able to:
Use their technical skills more effectively to produce sustainable results, based on a better understanding of the macroeconomic environment, the role of institutions, and an integral approach to development.
Acquire the technical skills to be able to design, implement, manage and evaluate programs that would effectively contribute to integral economic development.
Bring an integrated perspective to the development arena, resulting in development initiatives and program results that respect the dignity of the human person, strengthen the core institutions of the culture, and build a stable foundation for lasting development and growth.
These innovative programs are applicable to different aspects of development at the private or public level, including technical aspects of the interplay between politics and economic policy development, economic development and global health, food and nutrition, energy and environment, education in developing countries, and community development.
Our advantageous location in Washington, D.C., is proximate to entities such as the World Bank, IDB, OAS, federal government agencies, private corporations and nonprofit organizations. Enrolling in the IEDM or IEDP program will allow you to learn and experience firsthand a broad array of development practice in both the public and private sector through interaction with high-profile individuals engaged in successful development initiatives who form our International Advisory Board, our faculty and lead our Leaders in Development Seminars.
I invite you to navigate our website or contact us to learn more about our program. I know that you will find the IEDM and IEDP programs at CUA an exciting and supportive tool for achieving your career and personal goals.
Best,
Martha Cruz Zuniga, Ph.D.
Department of Economics
The Catholic University of America