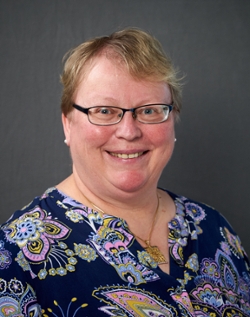 Department
Economics
School
School of Arts and Sciences
Expertise
Microeconomics
Public Finance
Public Financial Management
Governance and Transparency
Statistics
Econometrics
Languages
German
Currently, in addition to teaching at CUA, Dr. Treichel works as an independent consultant for several international organizations. One of her major projects iinvolves an assessment tool for mining-rich economies which she helped develop. At present, she is providing implementation assistance and quality control as the tool is being employed in several countries around the world.
Dr. Treichel spent most of her professional career working for the International Monetary Fund (IMF), where she worked in several different departments. Apart from country work, she dealt with expenditure policy issues and contributed to a review of the IMF's technical assistance program. In her last position, Dr. Treichel played a key quota in the IMF's quota and governance reforms.
Dr. Treichel has lived and worked in several countries around the world--most recently in Nigeria (2007-2009) where she helped with the implementation of the Extractive Industries Transparency Initiative. Prior to that, she spend 3 three living in Albania (1999-2001) where she worked for the Wrold Bank and assisted the govenrment in developing a country development strategy--the so-called Poverty Reduction and Growth Strategy. Dr. Treichel also spend one year teaching Economics at the Kiev Mohyla Academy in Ukraine during the 1992/1993 academic year.