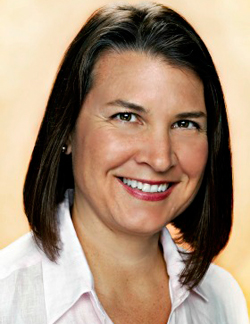 Department
Economics
School
School of Arts and Sciences
Expertise
Education for Development
Financial Management
Investment Finance
Languages
Spanish, French, Italian
Luanne D. Zurlo is the Executive Director of the Brilla School Network. Prior to joining this organization, she was a Clinical Assistant Professor of Finance and also taught courses in the Integral Economic Development Programs at The Catholic University of America.
She has been a senior executive with significant investment banking and non-profit leadership experience. In 2002, Zurlo founded Worldfund, a non-profit dedicated to improving education quality in Latin America, after a nine-year career as a securities analyst on Wall Street with Credit Suisse and Goldman Sachs.
Zurlo was ranked by Institutional Investor as one of the top Latin American telecommunications analysts, and was the lead analyst on multiple equity and debt issuances for U.S., Argentine, Brazilian and Mexican companies that raised over $10 billion in capital. At Goldman Sachs, Zurlo managed an eight-member U.S. research staff covering 35 companies with more than $1 trillion in leveraged market capitalization (in 2000) and coordinated global telecom equity research efforts.
Headquartered in New York City, with branches in Mexico City and São Paulo, Worldfund has become the premier NGO dedicated to raising the quality of education in Latin America. As Worldfund President, Zurlo structured partnerships with Harvard University, Dartmouth College, local corporations and government education officials to launch innovative teacher/principal training, literacy/arts and science/math programs in Mexican and Brazilian public schools, currently impacting 1 million students annually.
Zurlo led the effort to build a philanthropically and programmatically committed board of directors and international advisory council with over 30 senior executives from the U.S. and Latin America. Worldfund has attracted sponsorship from major corporations in the U.S. and Latin America.
Zurlo has an M.B.A. in finance and accounting from Columbia Business School, an M.A. in international affairs from Johns Hopkins University SAIS and a B.A. in history from Dartmouth College.
"What makes the studying in CUA's Integral Economic Development programs so unique is its focus on the whole human person. To understand how and why countries develop, one must understand the motivations and desires of the human heart."– Luanne Zurlo